Information
At St Brendan's Sixth Form College we believe in working in partnership with parents and carers to support students, and to raise their aspirations so that they become successful learners and get the most out of college life.
If you have any concerns about your son/daughter or the young person you care for, and their work or welfare at the college, please contact their Academic Mentor in the first instance ( through the main switchboard or email:info@stbrn.ac.uk ) or use the Key Contacts list to the left. You can also access information re your son or daughter's progress through ProPortal (see tab on the left of this page)
Please use the link below for your 'Online Payments'. Any queries please contact the Finance Office on 0117 9777766 or email finance@stbrn.ac.uk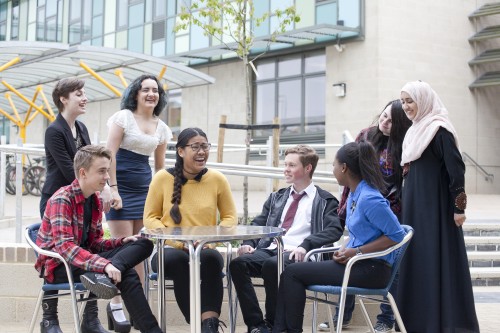 St Brendan's Students
Free Meals for College Students
If your son or daughter received free meals at school and is aged 16 – 18, then look out for information in the enrolment pack which will be sent to you at the end of June. Alternatively if there has been a change in family circumstances and you are not sure if you qualify, please contact Julie Shephard, Bursary Manager, on the main college number.